"Trauma and Memory" Brain and Body in the Search for the Living Past
A 'Virtual' afternoon with Peter Levine, Ph.D. Founder of Somatic Experiencing®
Join the Houston SE Community for a rare opportunity to have, Peter Levine, Ph.D., the founder of Somatic Experiencing® share his expertise on trauma and memory in this groundbreaking workshop.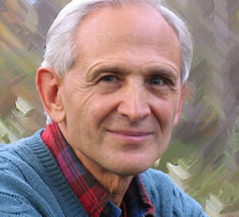 Presenter: Peter Levine, Ph.D
Currently, there is a battle in the psychotherapy world concerning the controversy of "recovered" memories: whether memories gleaned from subconscious memory retrieval methods are factually true. In regards to trauma, where memory is so often shattered and incongruent, this presents a major problem as we all need some form of narrative, i.e. a way to explain to ourselves the disturbing sensations and emotions we are experiencing. However, from a Somatic Experiencing® standpoint, we minimize spurious generation of false memories by working from the "bottom up" (moving from the non-verbal and pre-verbal realm) so that we can access the implicit procedural memory of the body. This primal memory is initially without context. In accessing, completing and contextualizing, at this core level, we enter the realm of the emotional and episodic memory functions. This, in turn, allows us to then weave a coherent narrative, a potent mythic identity that propels our life forward. In this way we can avoid many of the pitfalls of the recovered memory conundrum as we guide our clients towards vital, meaningful and fulfilling lives.
This groundbreaking class, will explore the significance of lower level memory systems and their application in the healing of trauma. Peter A Levine, PhD will discuss his hierarchical memory model, as well as demonstrate how to avoid a client's tendency to stay in a rational framework, and how to support trust in their discovery of the innate self-protective responses to threat, and their inner connection to the True Self.
In this workshop, students will learn:
1) To provide a theoretical framework to understand the various substratum of memory.
2) To offer practical tools for therapeutic work with emotions.
3) To understand the various forms of memory; from the most-conscious and verbal to those somatic/procedural ones that are non-verbal and non-conscious.
4) To learn tools to identify which memory systems are operative and how to access these (memory) components in a systematic fashion to promote maximized integration.
Speaker Bio:  About Peter Levine, Ph.D
When: Friday, April 5, 2019
Where: The Council on Recovery | 303 Jackson Hill Street, Houston, TX 77077 (Auditorium)
Time: 1:00pm – 5:30pm
$50.00 per person | Early Bird: $35.00 before March 22nd | 4 CEU's will be offered
Must be present (on site) to receive CEU's
No refunds after March 22nd.
Registration Closed
For more information contact Jeanna Gomez, LCSW, Somatic Experiencing Practitioner (SEP), BASE-P. Lead Assistant for the Houston Trainings. letstalk@gomezcounselingconsulting.com or 713-660-0776.
For information about the Houston SE Professional Training view the SETI website www.traumahealing.org for more details.
Thank you to our supporters