ANNOUNCEMENT !!!
Adults of all ages, colors, sizes, shapes, identity & orientation.
Are you ready to transform Confusion info Clarity and Pain into Peace?
We welcome you to courageously walk this journey with us!
Warrior Heart Practice Expansion
8 Week Series
Warriors of the Heart!
Now that you have processed through the initial 8-week Warrior Heart Practice Series, are you ready to continue untangling into more love instead of tightening the knots of fear as we navigate the COVID-19 pandemic?
We welcome you to dig deeper into The Warrior Heart Practice!
Doing this work takes great courage and can be challenging. The real power of the Warrior Heart Practice begins at the end. You've traveled through your Feeling, Story, Truth, and Intent Chambers and now it is time to integrate your Truth and Intent into your life for a more expensive, creative, and healing view of your story.
To assist you on this healing journey, GCCS wants to offer an expansion 8-week series of the Warrior Heart Practice, in which we will dig deeper into integrating what we've already learned and explore more of Pia Mellody's Developmental and Relational Trauma Model. You'll connect with us and experience these teachings through live streaming video using ZOOM. It will be structured like a weekly group therapy session.
What We Will Unearth in 8 Weeks:
1. On-going Integration of Chambers.
2. Moving Beyond Resistance and into Exploration.
3. Toltec Concept of Big Soul and Little Soul.
4. Understanding the Nature of the Child.
5. Exploring Carried Emotions.
6. Reducing the Shame Core.
7. Learning 7 New Agreements of the Warrior Heart.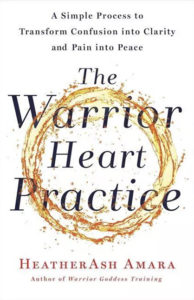 GCCS utilizes the teaching learned from various modalities including the Warrior Heart Practice Training and mentorship of HeatherAsh Amara,
the ground breaking Facing Codependence model of Pia Mellody and the
Felt Sense rediscovery work of Somatic Experiencing by Peter Levine.
Warrior Heart Practice Expansion 8 Week Series
Thursdays, Starting June 25th from 4pm – 6pm (CST)
Prerequisite:
Must have completed the initial Warrior
Heart Practice 8 Week Series
Workshop Location:Online via Zoom from Houston, Texas
(A Zoom invitation will be sent to you once registered)
Price: $240 for the full 8 part series. One time fee.
Special Discount: $210 if you sign up by June 7th. One time fee. Special Discount will close at midnight.
Workshop presenters:
Jeanna Gomez, LCSW, LADAC, CPC, SEP, BASE-P
Warrior Goddess Leadership Team and Warrior Heart Practice Training Facilitator
Sarah Gallup, LPC-Intern, Brainspotter
Warrior Heart Practice Facilitator