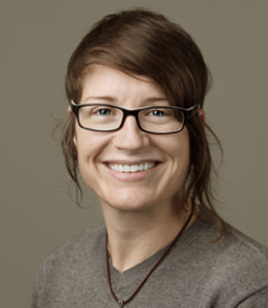 Kara Grant, LPC-S, CDWF
My name is Kara Grant and I am continuously inspired by the courage and vulnerability I sit across and witness each day when someone walks into my office. I know this is some of the hardest work out there – to journey into awareness, fight for yourself, and foster a connection back to Self.
I am a Trauma and Relational Therapist.  A Licensed Professional Counselor, Board Approved Supervisor for LPC-Interns, Somatic Experiencing Practitioner, and Certified Daring Way Facilitator (based on the research of Brené Brown). I utilize the Relational Attachment Integration (RAI) Developmental Trauma model, which holds Pia Mellody's work on CoDependency and Relational Trauma as a foundation. I have a deep respect for my clients' journey and believe creativity, nature, relationships, the here and now experience, and stillness are some of the greatest teachers.
I infuse the gifts from Experience into my work to guide my clients to deeper awareness, connection and freedom- this can look like an experiential focus, expressive arts, undertones of psychodynamic, existential, relational-cultural, and system focused approaches, mindfulness, group therapy, movement and Somatic Experiencing. I am dedicated to trauma healing and know the value that all these models I have learned can bring to my clients.
We are cognitive story tellers, somatic story tellers, relational story tellers, collective story tellers, and creative story tellers. Many wise teachers, including my clients, taught me the different languages of pain, trauma, and healing. Our story is communicated through our words, creative expression, our body and nervous system, our connections and disconnections, and through our relationships.
Holding space for each of these to be acknowledged and known facilitates the healing of trauma so that there is a greater capacity for health, choice and peace.
It would be an honor to walk this journey of healing with you.
---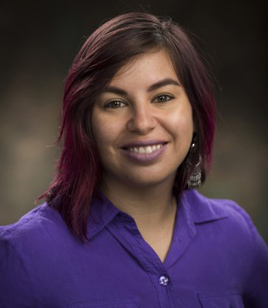 Luana Da Silva, LCSW
My name is Luana Da Silva, and I am a Licensed Clinical Social Worker and a Somatic Experiencing Practitioner passionate about supporting people in their trauma healing journey. I have specialized training and experience working with children, adolescents and adults impacted by trauma and bereavement. I am committed to working with clients of diverse backgrounds, and have experience serving the Latinx community, and LGBTQ youth of color.
I am trained in the Trauma Systems Therapy approach, and in Peter Levine's Somatic Experiencing body based trauma healing model. This is what I am most excited about sharing with the clients who choose to work with me. I have seen some of the profound shifts that can happen in a person's life when they become attuned to their internal state and can begin to connect with their own hardwired physiological abilities to restore a sense of felt "goodness" within themselves, even amidst challenging situations. And while it is impossible to go back and change the past and its painful experiences, or to change present circumstances that may be out of our control, it is possible to be able to connect with and increase internal resilience to exist in the now as a whole person: integrating past, present, and future.
My theoretical perspective is Relational-Cultural therapy within a context of social justice (oppression, privilege, equity and resilience), believing that at the center of healing is nurturing a professional relationship that acknowledges, validates and affirms the diverse experiences and identities of the folks I work with, allowing both them and me to be their authentic selves in session.
I am committed to serving my clients with respect and competency, and acknowledge that to do so means that I must be a lifelong learner by continuing to expand knowledge and perspective in the areas that most impact the people I work with.
I also believe that it is of equal importance to state that while trainings offer knowledge and skills I can incorporate into my therapeutic tool bag, I know that you, the client, are and will always be the expert on yourself: your life, your joys and your pains. I see my role as that of a companion, collaborator, and at times a guide, as you discover and explore your path to wellbeing.
I look forward to the opportunity to support you in your healing goals.
---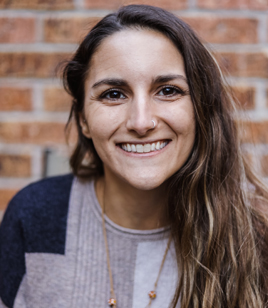 Sarah Gallup
LPC-Intern
My name is Sarah Gallup and I am a Licensed Professional Counselor Intern and my passion is to specialize in trauma work. I take an individualized, eclectic approach to therapy and utilize several treatment models geared towards helping clients alleviate the distress stemming from past hurts. Through my own healing journey and time spent with clients, I have truly come to admire the level of fear and vulnerability involved in seeking help.
Know that you are so courageous and brave.
I utilize the Relational Attachment Integration (RAI)  Developmental Trauma model, which holds Pia Mellody's work on CoDependency and Relational Trauma as a foundation. I am trained in Eye Movement Desensitization and Reprocessing (EMDR) therapy as well as David Grand's Brain Spotting approach to healing trauma.  I'm working towards training in the Warrior Heart Practice (by Heatherash Amara) to further expand my therapeutic toolbox. Through these modes of therapy, we will focus on changing the relationship held with childhood and adult wounds, family of origin trauma, codependency, and oneself.
We may conceptualize, gain understanding, and make connections through the lens of person-centered, psychodynamic, existential, Gestalt, and family system focused theories. I will also invite you to add mindfulness, guided meditation, somatic work, expressive arts, experiential exercises, and group therapy as mediums through which to nurture your mind, body, and spirit connection.
In our work together, my goal is to create a space in which you feel safe to express yourself freely. My role is to meet you right where you are at, witness your story and truth, and let you feel known at a pace that feels comfortable. I aim to hold room for you to feel validated, seen, freed, and empowered.
I sincerely want more than just coping for you. Things may get hard as you become more aware and learn your reality, but gratitude and freedom will follow as we celebrate your successes along the way. Your life is your art and creative canvas. How do you plan to craft, mold, and create it?
Let's get curious together.
---
---