---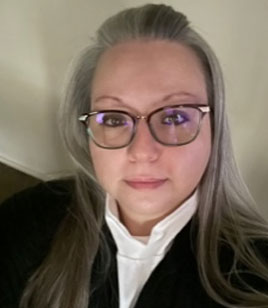 Ramona Cortez, M.Ed.
My name is Ramona Cortez. I have a Masters in Education with a Mental Health Counseling specialty.  I am a Certified Professional Coach and Somatic Experience Trained Practitioner at the Advanced level and excited to bring this practice to GCCS Trauma Healing and Recovery Center.   I am also a Practitioner of Reiki and Healing Touch Energy work.     Being a Reiki Practitioner has helped me tune into clients which also helps to understand the body's energy.  My SE training has guided me in assisting clients to become aware of what their body needs in order to return to the its natural ability to heal.
My medical background as an EMT -B and EMT -A, has helped me become familiar with how the body reacts to physical injury and trauma.  One of my passions is to provide a safe place for first responders to also do their own trauma healing. There is a stigma among first responders that in order to be in control of your emotions and protect your reputation, you are stronger when you disconnect from your patients or the incident that occurred.  This has caused an array of issues for our first responder, that many continue to harbor.  Studies have shown that cumulative traumas produce burnout and ultimately lead to PTSD.  This burnout and PTSD leaks into our personal lives at home with our families.  They receive the secondary trauma.   I feel very strongly about the work that first responders do and want to send a message that we are here to assist you to discharge the trauma, so you can go on with your work of saving lives.
Working in the mental health and addiction field for 18 years as a frontline provider, has allowed me to utilize brief intervention counseling and crisis counseling on a daily basis. The ability to be present and aware of where the client is at the time of their crisis is essential. This is a pivotal point for them, so understanding the role you play for each situation can be taxing and rewarding.
Another area that I am passionate about is helping those heal from human trafficking trauma.  ATA – Anti-Trafficking Alliance, first introduced me to Human Trafficking survivors and the many faces it affected.  Those survivors were dealing with sexual trauma, substance abuse and other mental health issues.  All areas that my training and experience has guided me to work with them in their healing journey.    I have gratitude for the dual learning that comes from working with these survivors.  Not only have I helped them, but they have helped me grow in my experience.
I look to forward to working with you where you are and get you to a place of peace in your mind, body, and spirit. Movement is progress so let's move together!
---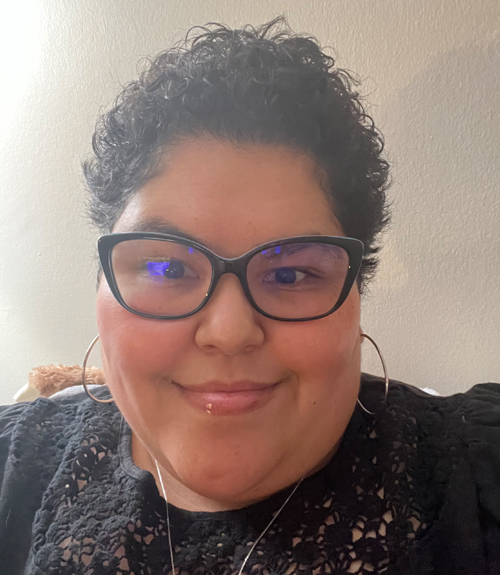 Mirakel Mayoral-Goodwin, M.A., LMSW
My name is Mirakel Mayoral-Goodwin, M.A., LMSW. I am one of the trauma therapists at GCCS Trauma Healing and Recovery Center. I bring to my work over 10 years of experience working with trauma survivors in the fields of domestic violence, sexual assault, human trafficking, and refugee resettlement. Working with these populations has opened my eyes to the multi-faceted layers of trauma, how they can interact and affect not only the mind, but the body as well. I've encountered intergenerational trauma and how it impacts families from the elders to the pre-birth stages of development as well as systemic trauma and how our environments, living situations, and the world outside of our own homes can perpetuate trauma, even unintentionally. In working with these populations, I've enhanced my skills in empathy — being present with my clients, meeting them where they are, and identifying that the path to healing is not cookie-cutter and linear. It requires grace, compassion, and often the ability to laugh at yourself.
I am a firm believer in autonomy and person-centered therapy, wherein the client is the expert in their lives, and I am just helping provide tools to support them through their mental health journey.  I am a somatic therapist and incorporate working with body to resolve trauma.   Currently, I am working on certification in sandtray therapy and "geek therapy" to bring imagination, creativity, fun, storytelling, and play into the somatic healing experience no matter how old we are. Sandplay/sandtray is an intervention that is effective at any age, which allows the participant to process trauma and emotions when they don't always have the words for what they're experiencing while Geek therapy includes pop culture, video games, books and novels, comics, and movies –using their worlds, language, and characters as examples to relate to in our own healing journeys.
My other major passion in trauma work is working with those who support survivors in the helping professions. who experience effects of secondary and tertiary trauma/vicarious trauma. We see you, and we're here to support you!
When I am not in the office I enjoy reading, cooking, spending time with my pets, playing Dungeons and Dragons with friends, playing video games with my partner, and doing empowerment work through the Warrior Goddess program.
I look forward to working with you on your own healing journey. Let me be the first to invite you to play in my sandtray!
---
---