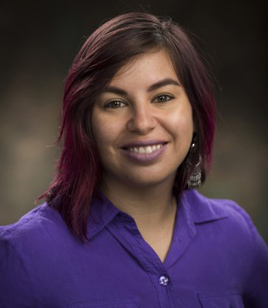 Meet Luana Da Silva, LCSW
My name is Luana Da Silva, and I am a Licensed Clinical Social Worker passionate about supporting people in their trauma healing journey. I have specialized training and experience working with children, adolescents and adults impacted by trauma and bereavement. I am committed to working with clients of diverse backgrounds, and have experience serving the Latinx community, and LGBTQ youth of color.
I am trained in the Trauma Systems Therapy approach, and am currently completing my advanced year in the Somatic Experiencing training. This is what I am most excited about sharing with the clients who choose to work with me. I have seen some of the profound shifts that can happen in a person's life when they become attuned to their internal state and can begin to connect with their own hardwired physiological abilities to restore a sense of felt "goodness" within themselves, even amidst challenging situations. And while it is impossible to go back and change the past and its painful experiences, or to change present circumstances that may be out of our control, it is possible to be able to connect with and increase internal resilience to exist in the now as a whole person: integrating past, present, and future.
My theoretical perspective is Relational-Cultural therapy within a context of social justice (oppression, privilege, equity and resilience), believing that at the center of healing is nurturing a professional relationship that acknowledges, validates and affirms the diverse experiences and identities of the folks I work with, allowing both them and me to be their authentic selves in session.
I am committed to serving my clients with respect and competency, and acknowledge that to do so means that I must be a lifelong learner by continuing to expand knowledge and perspective in the areas that most impact the people I work with.
I also believe that it is of equal importance to state that while trainings offer knowledge and skills I can incorporate into my therapeutic tool bag, I know that you, the client, are and will always be the expert on yourself: your life, your joys and your pains. I see my role as that of a companion, collaborator, and at times a guide, as you discover and explore your path to wellbeing.
I look forward to the opportunity to support you in your healing goals.