---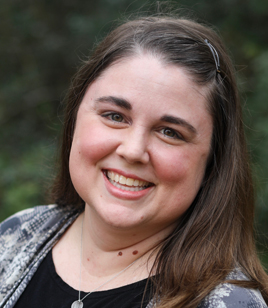 Niki Brogger, LMSW
My name is Niki Brogger, and I am a Licensed Master Social Worker passionate about supporting people in their trauma healing and recovery. I have specialized training and experience working with adults impacted by trauma and loss.
My experience ranges from working with survivors of sex trafficking to church ministry working with adult women as they sought healing from their own traumatic experiences. I utilize TBRI principles to assist in understanding attachment and establish a safe environment for growth. My hope is for clients to feel safe enough to share openly, be brave enough to form new memories, and feel confident enough to experience independent life full of freedom, joy, and peace. Through the use of trauma informed practices, I approach the history of trauma in a patient and nonjudgmental way. Your current reality does not dictate your future. You get to decide what that looks like, not your trauma.
My role as an encourager in your journey to healing will look more like a facilitator and you the participant as you interact with your predetermined goals. I am passionate about increasing my own knowledge and will be utilizing somatic practices in order to best facilitate healing from trauma. I look forward to supporting you and cheering you on in your healing goals.
---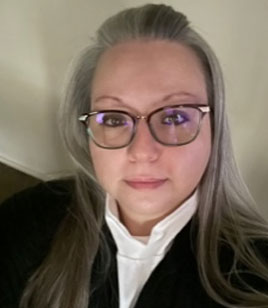 Ramona Cortez, M.Ed.
My name is Ramona Cortez, M.Ed. and Mental Health Counseling specialty.  I am a Trauma Therapist with GCCS Trauma Healing and Recovery Center.   I am trained in Somatic Experiencing Trauma Resolution as well as a Practitioner of Reiki, energy work.  Being a Reiki Practitioner has helped me tune into clients which also helps to understand the body's energy.  My SE training has guided me in assisting clients to become aware of what their body needs from the trauma it has experienced to allow it to heal.
My medical background as an EMT -B and EMT -A, has helped me become familiar with how the body reacts to physical injury and trauma.  One of my passions is to provide a safe place for first responders to also do their own trauma healing. There is a stigma among first responders that in order to be in control of your emotions and protect your reputation, you are stronger when you disconnect from your patients or the incident that occurred.  This has caused an array of issues for our first responder, that many continue to harbor.  Studies have shown that cumulative traumas produce burnout and ultimately lead to PTSD.  This burnout and PTSD leaks into our personal lives at home with our families.  They receive the secondary trauma.   I feel very strongly about the work that first responders do and want to send a message that we are here to assist you to discharge the trauma, so you can go on with your work of saving lives.
Working in the mental health and addiction field for 18 years as a frontline provider, has allowed me to utilize brief intervention counseling and crisis counseling on a daily basis. The ability to be present and aware of where the client is at the time of their crisis is essential. This is a pivotal point for them, so understanding the role you play for each situation can be taxing and rewarding.
Another area that I am passionate about is helping those heal from human trafficking trauma.  ATA – Anti-Trafficking Alliance, first introduced me to Human Trafficking survivors and the many faces it affected.  Those survivors were dealing with sexual trauma, substance abuse and other mental health issues.  All areas that my training and experience has guided me to work with them in their healing journey.    I have gratitude for the dual learning that comes from working with these survivors.  Not only have I helped them, but they have helped me grow in my experience.
I look to forward to working with you where you are and get you to a place of peace in your mind, body, and spirit. Movement is progress so let's move together!
---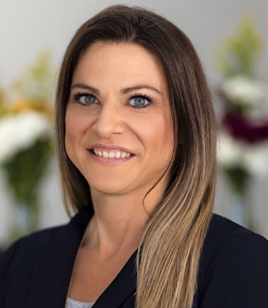 Brandie Reich
Office Manager
My name is Brandie, and I am a 20-year veteran in the administrative support, with the last ten years concentrating primarily on Executive Support and Office Management.  I am passionate about bringing my knowledge to Gomez Counseling and Consulting Services, so each clinician can spotlight predominantly on the patient.
My experience ranges from Executive Support, Operations, Business Analyses, Auditing, Project Management, and most importantly, Customer Service.  I graduated from Collin College in 2005 with an  Associate's in Business Administration. I have been afforded numerous opportunities, but my passion is employing my customer service abilities to assist people like you, whether that be in my profession or personal comportment.
During my lifetime, I have had the willingness and desire to comfort individuals and entered Gomez Counseling and Consulting Services from a non-profit.  At Gomez Counseling and Consulting Services Trauma Healing and Recovery Center, I have the ability to not only help individuals, but to guide you to the right clinician.
---
---